12
Feb
Burriac Castle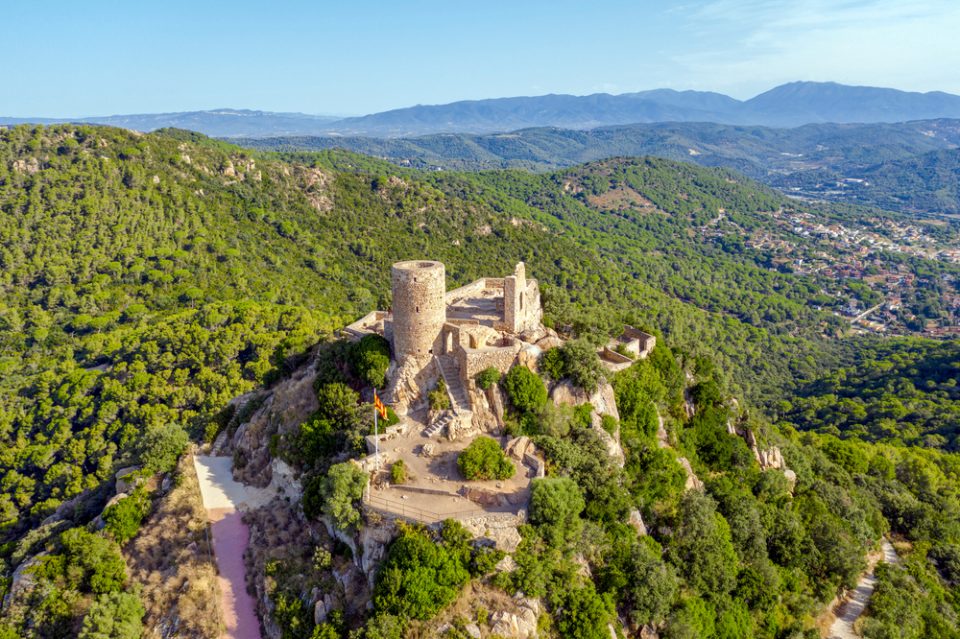 Located in Cabrera de Mar, this castle dating from the year 1017 is currently owned by the Cabrera de Mar council and can be visited by anyone. The castle is 401 meters above sea level, which means that anyone who wants to visit it can enjoy a beautiful excursion through the mountains and get to know the Maresme forests.
For those who want to discover medieval history and culture, the Château de Burriac is a great attraction. This castle was created in the 11th century and throughout history, it has belonged to different families and its construction has been modified.
For those who want to visit it, they can go by car to the mountain, because before starting the excursion they can park their vehicle in the enabled sand parking lot.
The walking route is very beautiful, tourists can enjoy a beautiful view of the forests of the Coastal Range. You can do two different routes to get to the castle. The first leaves from Cabrera de Mar and is a nine-kilometer walk with little difficulty, and it takes about two hours to get there.
The second leaves from Argentona; It is much shorter since it is three kilometers to get to the castle, it has more slope than Cabrera, but the arrival time is less since it takes approximately one hour and twenty minutes.
The castle has several information panels where visitors can find out about the entire history of this cultural symbol of Cabrera de Mar.
You can also take guided tours organized by the town hall for only 7 euros per person. Making this type of visit, the visitor can understand and see this castle in a different way, since they will learn all the history and what it represents.
The visits are usually made on specific days of great influx or on days arranged with the town hall.
The Burriac Castle offers spectacular views; all the lower Maresme and Barcelona can be seen. On clear days you can see the island of Mallorca.
If you want to make the most of the day, in addition to taking the excursion to the castle, we recommend you make a stop at two restaurants in Cabrera de Mar: Cal's Frares and the Font Picant brasserie.
Unique hot springs in the world
Cabrera de Mar also has another unique historical site that can be visited by all audiences.
Located in the central area of ​​the town are the Roman baths built in the 2nd century BC. They are perfectly preserved, something very unusual in such ancient sites, and are only compared to the Fregellae baths in Italy, which is why they are of great importance at an international level.
The construction of these baths is a great example to understand what the constructions of ancient Rome were like and what methods they used to create these wonderful structures.
Hope you liked it. See you in the next post.
HelloTime Team