19
Mar
The Maresme coast is around 55 km long and in it we can find some 54 beaches and coves, from more urban beaches with many services for tourists, to natural beaches where there is a magnificent landscape and totally crystal clear water. Some of these beaches are classified with the Q for tourist quality and other beaches are perfectly adapted to spend the day with the family, such as the beaches of Calella, Pineda de Mar and Santa Susana. These beaches have a high number of tourists in summer, as they have restaurants, nightclubs, showers and changing rooms, among many other services adapted to tourists. The Maresme Nautical offer has increased a lot in recent years. People from all over the world come to these beaches to do water activities and play sports. These activities are aimed at all audiences. The Mediterranean is normally a very calm sea, but there are many adventures to be had in it. For lovers of scuba diving, it is highly recommended that you visit Alguer de Mataró; It is an extensive posidonia meadow at the bottom of the sea where different marine species live, where you can discover a new world underwater, you can take scuba diving classes and even get a certificate to be able to dive in other places in the world legally. There are also group dives with professionals, who know where to go at all times to see the best landscapes and marine animals of this fantastic site.
People who are looking for action sports in the sea, we recommend that you go to Playa del Masnou, which has a sandbank and that is why it has more waves than the other beaches. A school called Maresme Wave has recently been opened where equipment for surfing or paddle surfing, among other sports, is rented. In addition, on swell days they have teachers who give beginner or advanced surfing and paddle surfing classes. We cannot talk about water sports without mentioning Windsurfing, one of the most practiced sports on the Maresme coast. The wind is the fundamental element to be able to carry out this sport and on these beaches the perfect combination is created as there is frequently wind and a more or less calm sea. Many people want to get started in this fantastic sport, where you feel speed and adrenaline combined with a great ability to concentrate to keep your balance. Being a typical sport, you can find many windsurd schools and places to rent equipment along the entire coast. The classes are run for all kinds of ages, the little ones can also get going in this sport from a young age.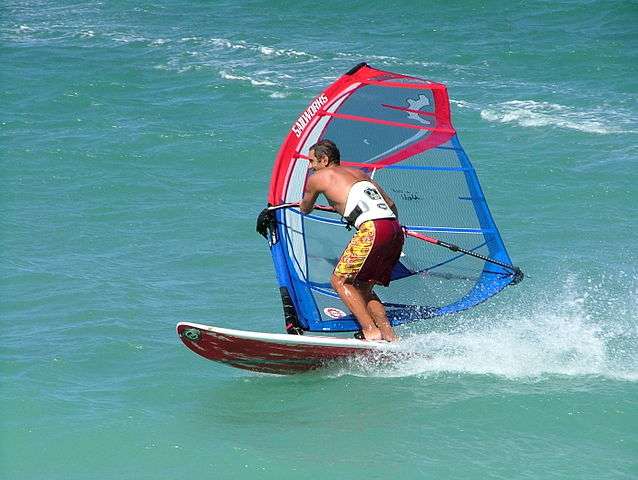 If you still need more emotion in the sea, another option is to try kate surfing, this sport is also widely practiced, since it depends a lot on the wind. It consists of tying yourself to a kite which you will control with your body and gliding through the sea with a board that will also be tied to your feet. This sport requires more physical strength and concentration than windsurfing, but at the same time you feel the freedom of going at full speed in the middle of the sea and even if you have a level you can execute incredible jumps that produce a sensation similar to that of flying. Like windsurfing, there are many schools where you can rent the material and different offers to take classes to practice or encourage you to katesurf. The Maresme coast is impressive, it has a large number of water activities that are worth trying, we have talked about the main ones, but there are many more. Discovering its beaches is a very good plan to do in summer, whether with family or friends. In addition, as we have mentioned, there is a wide range of hotels on the most typical beaches. If you like the sea and sports, the Maresme coast is the perfect combination to discover.
HelloTime team