28
Sep
In the Maresme there is a wide range of different types of supermarkets where you can easily find what you are looking for or even buy something that exceeds expectations. There is a wide variety of open-air markets that in many towns open one day a week, blocking the streets and displaying their products with stalls at street level. There are also large shopping centers where there are places to eat and different clothing stores in the same center with a wide variety of brands.
For example, Mataró Parc, located in the upper area of ​​Mataró. This shopping center has a cinema, restaurants, clothing stores, supermarket, outdoor and indoor parking, among many other services. This shopping center has become one of the most famous in the Maresme, since not only can you shop, but you can even spend the day enjoying all the leisure activities it offers.
Another shopping center that is highly visited by tourists is Roca Village, located in the Vallès Oriental region, it only takes thirty minutes by road from Maresme and it is a shopping center that is worth visiting. La Roca Village has a large number of factors that make it different from other shopping centers; It has a great maintenance and a great atmosphere that gives the feeling of walking through the pedestrian streets of a small town while you can see the different shops around squares and trees, giving a feeling of tranquility. It has many discounts on clothes from past seasons that you can get at Roca Village for a very good price. Next to these stores, we also find the Nike Factory, a large store of Nike shoes and clothing at very good prices where if you are lucky you can get sportswear with impressive discounts.
Another place, where apart from seeing all kinds of products, you can also visit the town and its great atmosphere on the same day, is the Tordera Market. This market has practically everything, one can entertain a lot in it, apart from having a beautiful landscape of the town of Tordera. This market is separated by several sectors; once you cross the bridge you will find the area where farm animals and km 0 food are sold.
The treatment of the farmers who are selling their products and animals is very good, they always give you recommendations or tell you what would be the best choice according to your purchase, creating a very familiar atmosphere.
Further on, we find the clothing area and other homemade products. The shops are set up like a flea market, but being outdoors, this market offers the chance to unwind. It is perfect to visit with family or friends and then spend the day in the same town.
This market opens only on Sunday mornings, from 8:00 a.m. to 2:00 p.m., being one of the main markets with the most reputation on this holiday.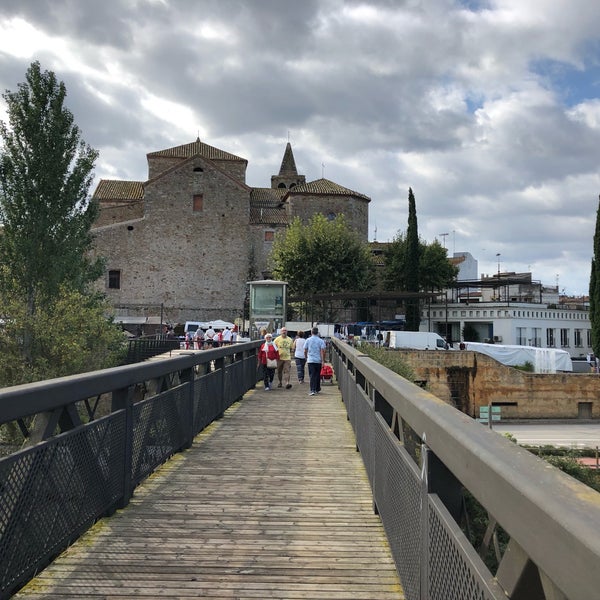 We hope you like it. See you in the next post,
Hellotime Team